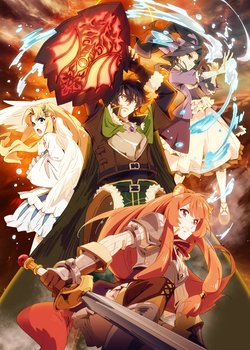 Tate no Yuusha no Nariagari
Iwatani Naofumi was summoned into a parallel world along with 3 other people to become the world's Heroes. Each of the heroes respectively equipped with their own legendary equipment when summoned, Naofumi received the Legendary Shield as his weapon. Due to Naofumi's lack of charisma and experience he's labeled as the weakest, only to end up betrayed, falsely accused, and robbed by on the third day of adventure. Shunned by everyone from the king to peasants, Naofumi's thoughts were filled with nothing but vengeance and hatred. Thus, his destiny in a parallel World begins...
is it possible to see how many people actively use the website? Just curious
Can't give you a response, these informations are locked and only one person (Akyoto) have acess to this part of the panel. I would say approximately more than 200 users joined from the beginning of this year but i can't be sure at all. Also, in these user, some left and dosnt connect again.
The "Active" tab under the Users section only lists people who have an anime list and visited the site within the last 2 weeks. So you could count these if you wanted to.
If you wanted to look at the full lifetime, there are 15.4k registered accounts with roughly 200 new accounts per month.
btw, please don't post these general questions as an anime comment :)