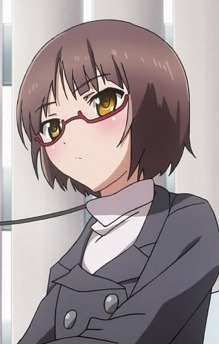 Akira Himi
Appeared in the volume 10 side story. A secret bouncer in the Accelerated World who offers assistance to Burst Linkers below Level 3 to gain enough points to reach the safety margin. The requirements for assistance is that the Burst Linker needs to meet up and introduce him or herself in person to her.
Haruyuki asked for her help to get enough points after Haruyuki accidentally leveled up without keeping enough points for safety. She participated in a tag battle against high level players and defeated them. After the match, she erased Haruyuki's memory so that he will not remember her face.
She is one of the Four Elements of the previous Nega Nebulous under Black Lotus.